Free Mortgage Evaluation
---
Quick Links
---
Blog
Blog Post Categories
Announcements
(1)
Financing
(2)
First Time Home Buyers
(9)
Home Ownership
(5)
Miscellaneous
(14)
Mortgages
(3)
Real Estate
(8)
Blog Post Archives
January 2022
(1)
April 2020
(1)
March 2020
(2)
February 2020
(2)
January 2020
(2)
December 2019
(1)
November 2019
(2)
October 2019
(2)
September 2019
(2)
August 2019
(2)
July 2019
(2)
June 2019
(2)
May 2019
(2)
April 2019
(2)
March 2019
(2)
February 2019
(2)
January 2019
(2)
December 2018
(2)
November 2018
(2)
October 2018
(2)
September 2018
(2)
August 2018
(1)
October 2011
(2)

Subscribe to Blog RSS Feed
---
Difficulties Securing a Mortgage when Self-Employed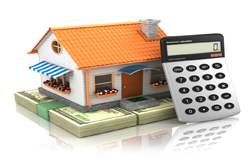 As a result of tightening mortgage rules, it's getting tougher for self-employed Canadians to secure a mortgage. And with more and more Canadians joining the ranks of the self-employed, fewer and fewer are qualifying for mortgages. While mortgage rates continue to hover near record lows, many self-employed Canadians are being rejected by Canada's big banks and are unable to enjoy the best rates with the most flexible terms. Fortunately, the Canadian mortgage landscape has changed.
More Canadians Self-Employed Now
Amidst an uncertain job market, more and more Canadians are working for themselves. In 2014, roughly 2.7 million Canadians were self-employed—a 10% increase over the last decade.1
Plus, more than half a million Canadians enter the ranks of the self-employed each year. Specifically, a higher number of older workers are opting for self-employment: among those between the ages of 45 and 64, anywhere from 16% to 22% are self-employed.
Self-employed people might run their own business, follow a professional career, run farms, or make money through rental accommodations. More Canadians are self-employed either because they have the experience to start a new business or out of necessity because the job market remains fragile.
While being self-employed can be freeing, when it comes to buying a house, it is fraught with challenges.
Difficulties Due to Changing Mortgage Rules
Before the 2008 housing crisis in the United States, it used to be pretty easy to get a mortgage in Canada. Just 10 years ago, you could get a mortgage with a 40-year amortization period and buy a home with zero down.
To avoid the same kind of collapse in the housing market, the Canadian government introduced a number of tighter lending rules. In 2008, it reduced the maximum amortization period for government-insured mortgages to 35 years and increased the minimum down payment for new government-backed mortgages to 5.0%. On top of that, first time homebuyers needed a minimum credit score of 620.
In 2011, the Canadian government tightened its mortgage lending rules even further. The amortization period was reduced to 30 years and the maximum amount Canadians could borrow to refinance their mortgages was lowered to 85% of the home's value. Rules were tightened further in 2012, when the amortization period was cut to 25 years and the maximum amount Canadians could borrow to refinance their mortgages was cut to 80% of their home's value.
In 2014, the Canadian Mortgage and Housing Corporation (CMHC) discontinued mortgage products for second homes and those who are self-employed, without third party validation.
Not only that, self-employed mortgage borrowers are being asked to put down larger down payments, show more documentation to prove their businesses are financially sound, and have even better credit scores.
It's not unheard of for someone who is self-employed to have to provide their bank or credit union with three years of financial reports prepared by an accountant and two years of personal tax returns.
Tightening lending rules at a time when more Canadians are declaring themselves as being self-employed are preventing many from stepping onto the property ladder.
ZooMortgage – Vaughan's Choice for Self-Employed Borrowers
If you're self-employed or are unable to show the big banks one or two years' worth of stable income, you might not qualify for a mortgage. Fortunately though, when it comes to getting a mortgage, you don't have to use a bank or credit union.
Turned down by the banks because you're self-employed? If so, the independent, licensed mortgage agents at ZooMortgage can help you secure a mortgage that suits your financial and lifestyle needs.
ZooMortgage has a proven history of helping self-employed Canadians find the best mortgage at the best rates. We don't just work with Canada's Big Banks—ZooMortgage also works with more than 50 other kinds of lenders, many of whom specialize in lending to those who are self-employed.
To see what kind of mortgage you qualify for, contact ZooMortgage at 416-807-5630 and a mortgage agent will contact you within two to three hours. Or you can apply online and a mortgage agent will call you within three hours to follow up.
Source:
1. "Self-Employment rises with joblessness, StatsCan study shows" CBC.ca, October 8, 2015, http://www.cbc.ca/news/business/self-employment-study-1.3262831.

Back to Main News Page