Free Mortgage Evaluation
---
Quick Links
---
Blog
Blog Post Categories
Announcements
(1)
Financing
(2)
First Time Home Buyers
(9)
Home Ownership
(5)
Miscellaneous
(14)
Mortgages
(3)
Real Estate
(8)
Blog Post Archives
January 2022
(1)
April 2020
(1)
March 2020
(2)
February 2020
(2)
January 2020
(2)
December 2019
(1)
November 2019
(2)
October 2019
(2)
September 2019
(2)
August 2019
(2)
July 2019
(2)
June 2019
(2)
May 2019
(2)
April 2019
(2)
March 2019
(2)
February 2019
(2)
January 2019
(2)
December 2018
(2)
November 2018
(2)
October 2018
(2)
September 2018
(2)
August 2018
(1)
October 2011
(2)

Subscribe to Blog RSS Feed
---
Toronto Real Estate Climbs into Record Territory in October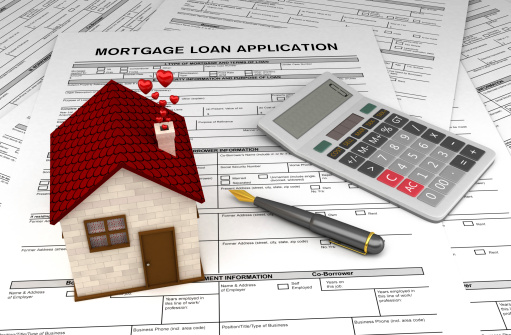 Real estate in the GTA continues to show strong monthly gains with no end in sight. In October, home sales in the GTA increased 3.4% year over year to 8,804 from 8,512 a year earlier.1 Home sales also climbed 6.8% from 8,200 in September.2 This marks a record for October home sales.
It is widely expected that the GTA will see more than 98,000 homes exchange hands by the end of this year, but it wouldn't be surprising to see real estate transactions exceed 100,000 homes. The previous record for sales in the GTA was 93,193 set in 2007, just before the recession.3
Lack of supply, increased demand, and ultra-low interest rates also helped to propel home prices significantly higher. The MLS Home Price Index saw an increase of 10.3% year over year in October while the average sale price of a home (including low-rise houses and condos) rose 7.3% to $630,876.
More specifically, in the 416 area, the price for a single detached home surged 12.5% year over year in October to almost $1.1 million. The price for semi-detached homes rose 10.0% to $747,189, while the price of a townhouse in the 416 area increased 11.2% to $579,358. Condo sales were up 4.2% in October at $406,792.
In the surrounding 905 area, prices for a single detached home were up 9.1% to $734,745. The price for a semi-detached home in the 905 area soared 13.8% in October to $512,234, while townhouses were up 10.1% at $456,585. Condos inched up 3.0% to $318,317.
York Region Experiences Strongest Growth
While the housing market in the GTA is hot, some regions are rising more quickly than others. When it comes to the regional real estate wars, York Region comes out on top. While average prices in the GTA may lag behind those of the downtown core, York Region still experienced the biggest price gains across the GTA in October.
The average price of all home types in York Region was up 14.17%, followed closely by Durham Region (13.2%), and South Simcoe County (12.93%). In York Region—which includes Vaughan, Woodbridge, Richmond Hill, and Newmarket—the price of single-family detached homes increased 14.79% year over year; the price of a single-family attached was up 14.59%. The price of a townhouse climbed 14.35%, and the price of a condo was up an impressive 7.07%.
Though price growth in the downtown core remains strong, the area still lags behind regional neighbours.
ZooMortgage—Vaughan's Choice for First-Time Homebuyers
The robust sales and price increases in residential real estate in the GTA are testament to the long-term value property buyers see when it comes to home ownership.
If you're a first-time homebuyer and looking to find a mortgage that suits your lifestyle and financial needs, contact the independent licensed mortgage agents at ZooMortgage.
ZooMortgage has a proven history of helping first-time homebuyers secure the best mortgage at the best rates. In addition to working with Canada's Big Five banks, ZooMortgage also works with more than 50 other kinds of lenders.
To see what kind of mortgage you qualify for, contact ZooMortgage at 416-807-5630 and a mortgage agent will contact you within two to three hours. We pride ourselves on always being available between 9 a.m. and 9 p.m., seven days a week. Or you can apply online and a mortgage agent will call you within three hours to follow up.
Source:
1. "GTA Realtors Release Monthly Resale Housing Figures," Toronto Real Estate Board, November 5, 2015;http://www.trebhome.com/market_news/release_market_updates/news2015/nr_market_watch_ 1015.htm.
2. "GTA Realtors Release Monthly Resale Housing Figures," Toronto Real Estate Board,October5,2015;http://www.trebhome.com/market_news/release_market_updates/news2015/ nr_market_watch_0915.htm.
3. "Frantic homebuyers set new October sales record," thestar.com website; November 4, 2015;http://www.thestar.com/business/2015/11/05/frantic-homebuyers-set-new-october-sales-record.html.

Back to Main News Page