Free Mortgage Evaluation
---
Quick Links
---
Blog
Blog Post Categories
Announcements
(1)
Financing
(2)
First Time Home Buyers
(9)
Home Ownership
(5)
Miscellaneous
(14)
Mortgages
(3)
Real Estate
(8)
Blog Post Archives
January 2022
(1)
April 2020
(1)
March 2020
(2)
February 2020
(2)
January 2020
(2)
December 2019
(1)
November 2019
(2)
October 2019
(2)
September 2019
(2)
August 2019
(2)
July 2019
(2)
June 2019
(2)
May 2019
(2)
April 2019
(2)
March 2019
(2)
February 2019
(2)
January 2019
(2)
December 2018
(2)
November 2018
(2)
October 2018
(2)
September 2018
(2)
August 2018
(1)
October 2011
(2)

Subscribe to Blog RSS Feed
---
First-Time Home Buyers Bolster GTA Real Estate Sales
14 Oct 2015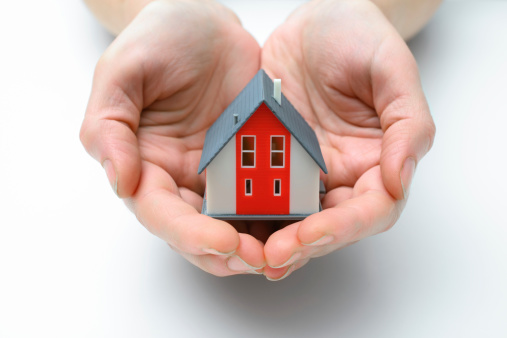 Despite the rising cost of homes in the GTA, first-time home buyers represent one-third (32%) of those expecting to make a purchase over the next 18 months. In this robust real estate market, it's a great time for home buyers to step on the property ladder, especially with interest rates poised to rise in 2016.
GTA Real Estate Prices Robust
According to the latest data, the number of homes sold in the GTA in September increased 2.5% year-over-year to 8,200. Sales for the first nine months of 2015 were up 9.5% to a record 80,331.1
The average selling price for all home types combined was up 9.2% at $627,395. Specifically, in the city of Toronto ("416"), home sales increased 7.8% to $674,922. In the rest of the GTA ("905") home sales were up 10.1% at $597,947.
If you owned an average single-family home in Toronto, over the last year, your net worth would have increased at about $8,500 per month. If you had purchased a condo a year ago, your net worth would have climbed $1,925 per month.
The resiliency and continued strength of the Greater Toronto Area real estate market is motivating first-time home buyers to jump onto the property ladder sooner than later.
In fact, Vaughan and the entire York region experienced the strongest growth in the GTA is September, with all home types increasing 13.95% year-over-year. Single family detached homes in Vaughan were up 14.73%, single family attached properties increased 14.70%, townhouses climbed 12.30%, while apartments were up 5.52%
First-Time Home Buyers Bolster Sales
Despite rising home prices, or maybe because of rapidly rising home prices, first-time home buyers are moving forward with their plans to step onto the property ladder.
Over the next 18 months, first-time home buyers expect to spend an average of $455,000 on their first home. More than half (57%) of first-time home buyers are Millennials, those 18 to 34 years of age. 41% of prospective home buyers are single.2
The majority (56%) of time-time home buyers are looking for single detached homes, while condominiums rank second at 44%. Moving away from the downtown core is also helping people stretch their dollar; 39% of first-time buyers plan to move outside the 416 area code.
With rising housing prices and ultra-low interest rates, 84% of first-time home buyers believe that buying a home in the Greater Toronto Area is a sound financial decision.
ZooMortgage: Vaughan's First Choice for First-Time Home Buyers
If you're a prospective home buyer in Toronto, Vaughan, Woodbridge, or any other part of the GTA and are looking to get a mortgage, contact the independent, licensed mortgage agents at ZooMortgage.
ZooMortgage has a proven history of helping first-time home buyers secure the best mortgage at the best rates. In addition to working Canada's big banks, ZooMortgage also works with more than 50 other kinds of lenders.
To see what kind of mortgage you qualify for, contact ZooMortgage today at 416-807-5630 and a mortgage agent will contact you within two to three hours. Or you can apply online and a mortgage agent will set up an appointment at your earliest convenience.
Sources:
1. "GTA Realtors Release Monthly Resale Housing Figures," Toronto Real Estate Board website;http://www.torontorealestateboard.com/market_news/release_market_updates/news2015/nr_
market_watch_0915.htm, October 5, 2015.
2. "Healthy first-time buyer segment expected to bolster GTA home sales in 2015/2016," newswire.ca,http://www.newswire.ca/news-releases/healthy-first-time-buyer-segment-expected-to-bolster-gta-home-sales-in-20152016-says-remax-hallmark-homebuyer-survey-530637271.html, October 5, 2015.

Back to Main News Page