Free Mortgage Evaluation
---
Quick Links
---
Blog
Blog Post Categories
Announcements
(1)
Financing
(2)
First Time Home Buyers
(9)
Home Ownership
(5)
Miscellaneous
(14)
Mortgages
(3)
Real Estate
(8)
Blog Post Archives
January 2022
(1)
April 2020
(1)
March 2020
(2)
February 2020
(2)
January 2020
(2)
December 2019
(1)
November 2019
(2)
October 2019
(2)
September 2019
(2)
August 2019
(2)
July 2019
(2)
June 2019
(2)
May 2019
(2)
April 2019
(2)
March 2019
(2)
February 2019
(2)
January 2019
(2)
December 2018
(2)
November 2018
(2)
October 2018
(2)
September 2018
(2)
August 2018
(1)
October 2011
(2)

Subscribe to Blog RSS Feed
---
Even Those with Bad Credit Can Enjoy Ultra Low Mortgage Rates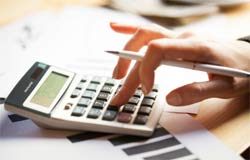 Interest rates are expected to stay near record low levels until the first half of 2017. That's great news for first-time home buyers looking to get on the property ladder. But what if you have bad credit? While it can be difficult to secure a mortgage with bad credit, it's not impossible. In fact, there are a large number of different lenders who want to work with those with bad credit. That is especially encouraging as we head into the busy fall housing market.
GTA Housing Market Remains Strong
The housing market in the Greater Toronto Area has remained strong all year. And there are no signs of it cooling off. The average sale price of homes across the GTA increased 10% in August to $602,607, while sales climbed 5.7%.1
Leading the way were condo sales which were up approximately 14%. The strong demand helped condo prices rise 9.5% in the City of Toronto to $405,587 and 4.1% in the 905 regions, to an average of $319,764.
The average price of a single detached home in the City of Toronto was up 12.9% year-over-year at $1.01 million. All this despite an 8.5% decrease in sales. In addition to low interest rates, the increase comes on the heels of strong demand and a general lack of supply. In the surrounding 905 regions, the average sale price of a detached home jumped 13.8% to $733,577. Sales in the Vaughan area were up 7.5%.
In August, the average price of a semi-detached home in Toronto climbed 5.5% to $662,298 and were up 10.5% in the 905 regions to $492,428. Townhouse sales also remain robust with prices up 13.2% in Toronto to $524,136 while prices in the 905 regions was up 10.5% at $492,428.
Low Interest Rates Expected to Stay Low Until 2017
First-time home buyers, or those with bad credit, should be able to take advantage of Canada's ultra-low interest rate environment until the end of 2016 or even the first half of 2017. An economic slowdown as a result of falling oil prices has already forced the Bank of Canada to lower its key lending rate twice this year.
The key lending rate, which is set by the Bank of Canada, impacts what banks can charge for mortgages and loans. Historic low lending rates have been in place since 2009 and have made both fixed and variable lending rates extremely attractive.
Today, potential home buyers can find five-year fixed mortgages for under 2.49%; a three-year variable mortgage rate for around 1.90%; and a five-year variable rate for as low as 1.70%.
Getting a Mortgage with Bad Credit
You don't have to have perfect credit to take advantage of the low interest rate environment. But it is a little more difficult to get a mortgage. That's because lenders want to know how risky it is going to be to lend to you. To determine that, they look at your credit scores and bill payment history.
For Canada's big banks, a low credit score is a red flag. That isn't the case for all lenders, though. Those looking to get a mortgage with bad credit don't have to deal with the country's big banks or financial institutions. In fact, there are a number of lenders willing to work with those who have bad credit.
Best of all, working with a lender can actually help improve your credit score. After all, your credit score does not stay the same. It changes along with your financial situation. Keep in mind, your occupation and income do not impact your credit score. Your credit report only shows your payment history and credit behaviour, not your payment potential.
That said, lenders working with those who have bad credit like to know that you have a dependable source of income as it means you will be able to pay your loan back.
ZooMortgage: Vaughan's Top Destination for Those with Bad Credit
Strong real estate prices in the GTA are an encouraging sign for first-time home buyers and should help them remain confident in their ability to purchase and pay for a home. If you are looking to buy a home in Toronto, Vaughan, or any other region of the Greater Toronto Area and you have bad credit, contact ZooMortgage.
ZooMortgage is an independent, licensed mortgage agent with a long history of helping clients get the financial products best suited to meet their long-term financial and lifestyle needs. In addition to working Canada's big five banks, ZooMortgage also works with more than 50 other kinds of lenders.
If you've been turned down by one of the big banks, contact ZooMortgage. We will help you find out what kind of mortgage you qualify for and show you how to rebuild your credit.
Contact ZooMortgage today at 416-807-5630 and a mortgage agent will get back to you within two to three hours. Or you can apply online and a mortgage agent will set up an appointment at your earliest convenience.
Source:
1. "Sales and Average Price Up in August," Toronto Real Estate Board website; http://www.torontorealestateboard.com/market_news/market_watch/2015/mw1508.pdf, last accessed September 25, 2015.

Back to Main News Page