Free Mortgage Evaluation
---
Quick Links
---
Blog
Blog Post Categories
Announcements
(1)
Financing
(2)
First Time Home Buyers
(9)
Home Ownership
(5)
Miscellaneous
(14)
Mortgages
(3)
Real Estate
(8)
Blog Post Archives
January 2022
(1)
April 2020
(1)
March 2020
(2)
February 2020
(2)
January 2020
(2)
December 2019
(1)
November 2019
(2)
October 2019
(2)
September 2019
(2)
August 2019
(2)
July 2019
(2)
June 2019
(2)
May 2019
(2)
April 2019
(2)
March 2019
(2)
February 2019
(2)
January 2019
(2)
December 2018
(2)
November 2018
(2)
October 2018
(2)
September 2018
(2)
August 2018
(1)
October 2011
(2)

Subscribe to Blog RSS Feed
---
Debt Consolidation to Alleviate Your Financial Stress
2015-9-25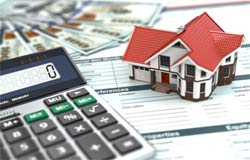 Canadian household debt is at record levels. There are many reasons why Canadians get into debt, among which are unexpected expenses, overspending, a divorce, kids' university tuition, or simply not saving enough. With ultra-low interest rates expected to rise in the near-term, now is a good time to save money with a debt consolidation loan.
Canadian Household Debt Levels at Record High
Despite being in a technical recession, Canadian spending is at a record high. Canadian household debt hit a record level in August, with consumer spending jumping 2.3% in the second quarter of the year. Disposable income growth was just 0.8%.1
Canadians owe a total of $1.568 trillion in consumer debt (including mortgages) in the second quarter. Consumer debt (excluding mortgages) rose two percent over the last year to $21,164 per adult. More specifically, debt in the Greater Toronto Area came in slightly below the national average at $20,793.
According to Statistics Canada, Canada's household debt ratio rose from 163% in the first quarter to $164.6% in the second quarter. What that means is, for every $1.00 of disposable income Canadian households brought in, they owe almost $1.65 (this includes mortgages, credit cards, and other kinds of consumer loans). To put that into perspective, Canadians had $1.00 in debt for every $1.00 in disposable income at the beginning of the new millennium.2
For the most part, Canadians are borrowing more money because interest rates have fallen so low. While Torontonians have been managing their debt levels at current interest rates, once regular interest rate hikes kick in, many households will be unable to manage the higher monthly payments.
The Canadian household debt ratio may be at a record 163%, but our household net worth is also at a record high of 768%. This means that Canadians have $5.59 in assets for every $1.00 in debt. For most in the GTA, that equity is locked up in their homes.
Debt Consolidation to Manage Bills
One of the best ways for property owners to manage debt is to consolidate it. By taking out a home equity loan, refinancing your mortgage (if the due date is coming up), or taking out a second mortgage, you can simplify your finances with one monthly payment.
Best of all, the interest rate charged on a debt consolidation loan will be significantly lower than a credit card or most other loans. For example, a credit card can have a monthly interest fee of 19%. Charges from specialty store credit cards can approach 30%! Today, you can get a fixed mortgage for just 2.5%.
By consolidating your debts, you lower your interest rate. This gives you more money to pay off your debt more quickly. Consolidating your debt is also a better option than bankruptcy. Not only will it protect your credit rating, but banks and other lending institutions will see you as being a less risky investment.
ZooMortgage: The Greater Toronto Area's Leading Provider of Debt Consolidation
Thanks to rising home prices and low interest rates, debt consolidation makes a lot of sense for those in the GTA and Vaughan weighed down by unmanageable debt.
If you are thinking of consolidating your debt, make sure you work with a mortgage agent with a long track record of helping their clients find the best financial products with the best rates. One that meets your immediate financial needs and long-term lifestyle needs.
Why choose ZooMortgage? ZooMortgage is an independent, licensed mortgage agent. Where Canada's big banks and other lending institutions only try and sell you their financial products (whether it's what you need or not), ZooMortgage works with over 50 financial institutions to find you the best debt consolidation loan possible.
To see what kind of second mortgage is right for you, contact ZooMortgage today. Apply online and a ZooMortgage mortgage agent will contact you within two to three hours. Or you can call ZooMortgage directly, at 416-807-5630.
Source:
1. "Canadian Debt Loads Increasing," cbc.ca website ;http://www.cbc.ca/news/business/canadian-debt-loads-increasing-especially-for-seniors-equifax-says-1.3229118.
2. "Canadian household debt ratio hits highest level on record," Business in Vancouver website; https://www.biv.com/article/2015/9/canadian-household-debt-ratio-hits-highest-level-r/.

Back to Main News Page